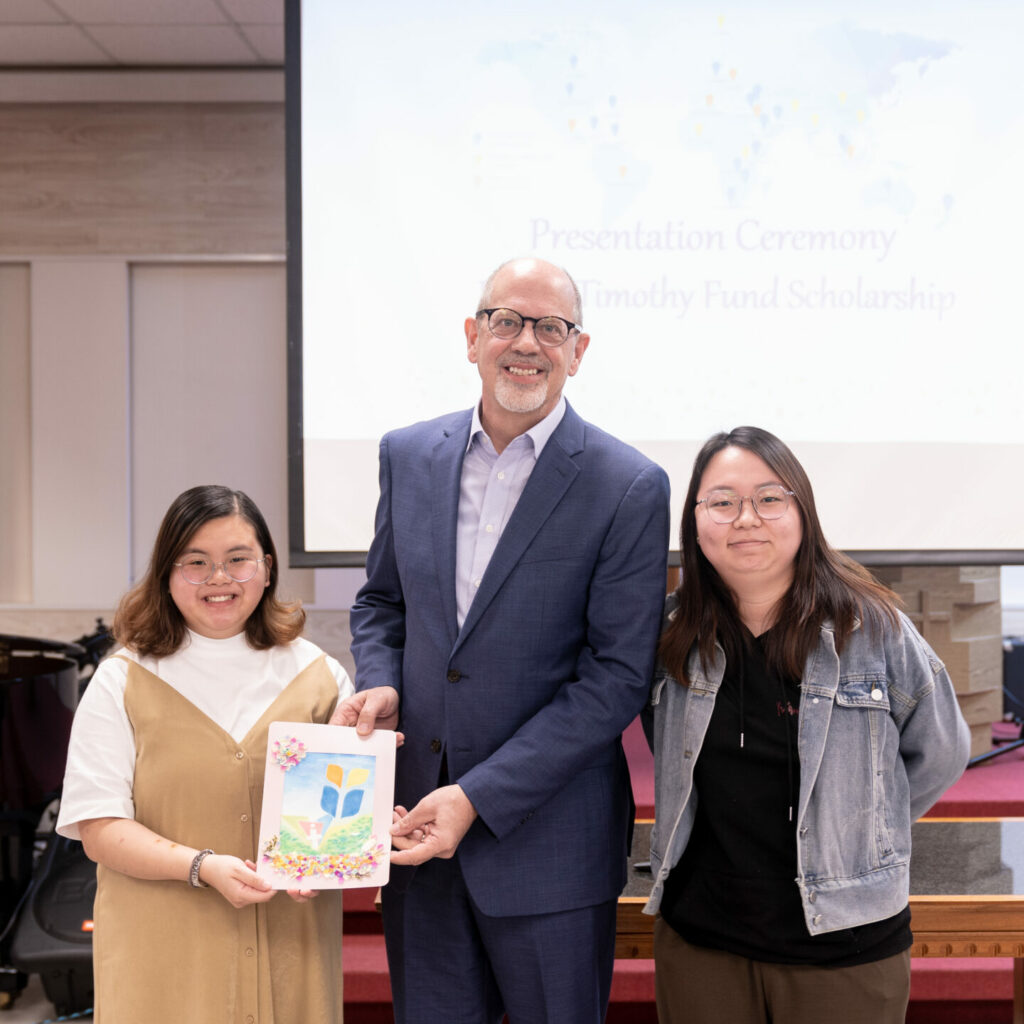 College Assembly (6 March 2023)
Thanks to the generous donation of the Pentecostal Assemblies of Canada (PAOC), the PAOC Timothy Fund Scholarship was established to support students who wish to pursue ministry studies. A scholarship presentation ceremony was held during the College Assembly on 6 March 2023. The College was pleased to have invited Rev Peter DOVE, Regional Director for Southeast Asia, PAOC to present the scholarship certificates to the three awarded students from the Christian Ministry programme. To express their thankfulness, the students from the Christian Ministry programme have prepared a hand-made "Thank you card" for PAOC and presented to Rev DOVE.
In addition, Prof Patrick NIP, GBS, JP was invited as a guest speaker to share his faith in the Lord and personal experience with students during the College Assembly. He encouraged students to transform difficulties and adversities into the opportunities for growth and sharpening our character, hoping that they will become servant leaders to serve the community with Commitment, Humility, Resilience, Integrity, Service and Teamwork.
We would like to express our heartfelt gratitude to PAOC for their continuous support and Prof NIP for his valuable sharing. Finally, congratulations to the awarded students on their achievements.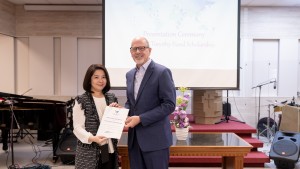 Rev Peter DOVE, Regional Director for Southeast Asia, PAOC presented certificates of "PAOC Timothy Fund Scholarship" to the three awarded students from the Christian Ministry programme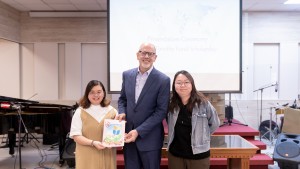 The students from the Christian Ministry programme presented a hand-made "Thank you card" to Rev DOVE
Prof Patrick NIP, GBS, JP shared his faith in the Lord and personal experience with students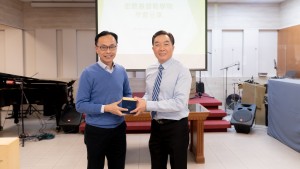 Dr H S CHUI, BBS, JP, President of Gratia Christian College presented a souvenir to Prof NIP