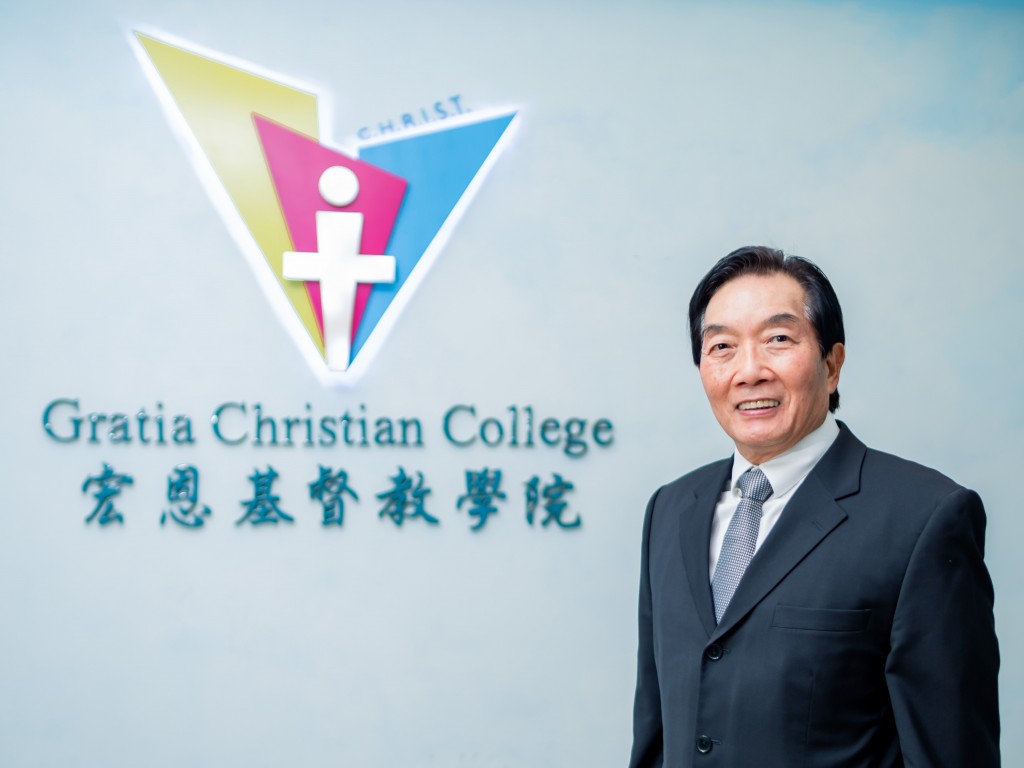 PRESIDENT'S WELCOME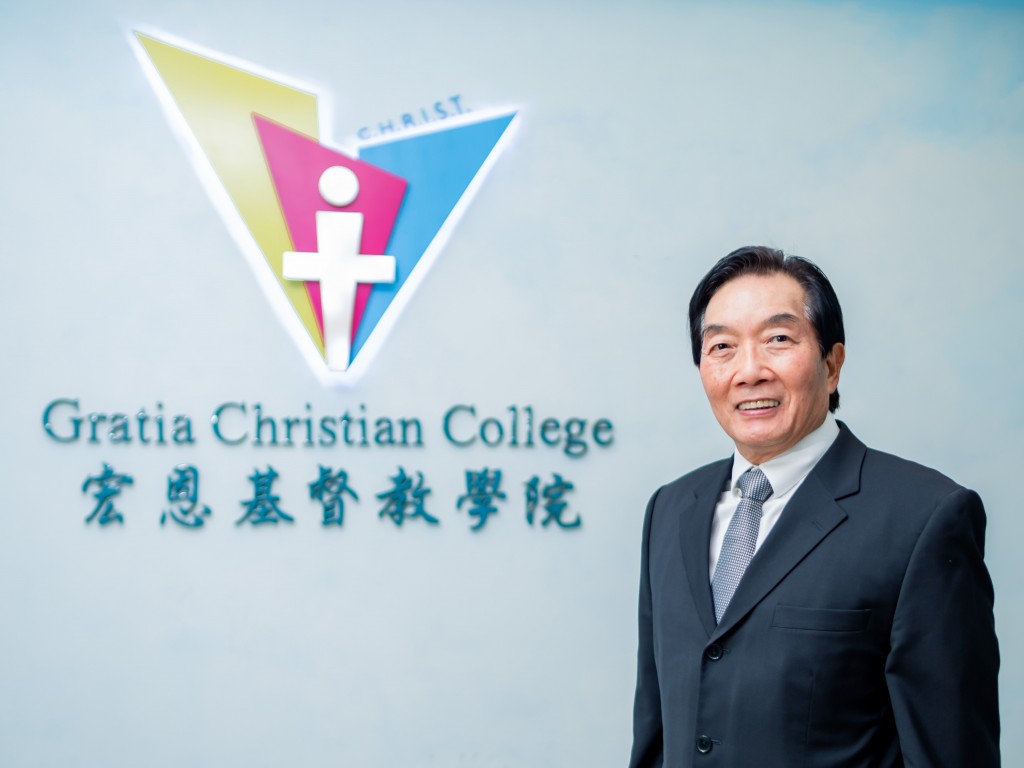 Education is vital to the prosperity of a society and the development and well-being of a person. Under the context of the knowledge-based economy and globalization, education plays an ever more pivotal role to a country and a person.
Gratia Christian College (GCC) was established in July 2015 and registered under the Post Secondary Colleges Ordinance (Cap. 320) as a self-financing degree-granting tertiary institution in Hong Kong. With the rapid development and remarkable achievement, GCC is now offering a total of 11 programmes, including four Bachelor's Degree programmes, five Higher Diploma programmes, a Professional Diploma programme, and a Diploma programme under four Schools, namely School of Social Work, School of Education and Psychology, School of Business, and School of Christian Ministry.
The programmes feature both spiritual education and professional training to nurture servant leaders with both integrity and professional knowledge in serving the community. Based on Christian values and the teaching of the Bible, GCC has been keen on instilling on its students the core values of "CHRIST", expanded as "Commitment, Humility, Resilience, Integrity, Service and Teamwork" that the students would embrace these Christian values as potential servant leaders who are committed to life, ready to serve, and competent to lead.
Into another academic year, GCC feels gleeful to continue delivering cohorts of graduates for its Bachelor degree programmes, the first batch of which as our first fruits since 2019 and now we have four cohorts of degree graduates. To provide more opportunities for those who would like to pursue their careers in the Christian related organizations, schools and churches, a new degree programme of "Bachelor of Christian Ministry (Hons)" has been offering since 2021-2022 academic year, making us the first self-financing tertiary institution to offer a degree programme in Christian Ministry under the Qualifications Framework recognized by the government. Besides, a new "Higher Diploma in Social Work" programme, which can be articulated to the existing "Bachelor of Social Work (Hons)" programme (full-time or part-time conversion mode), is offered in the 2022-2023 academic year for those qualified school leavers or diploma holders who have passion to develop their professional careers in the field of social work or social welfare sector to serve the community. In addition, a new "Professional Diploma in Property and Facilities Management" Programme has been successfully launched to provide students with a focus and practical learning experience in this field.
Thanks to the donors' generosity, Gratia has been receiving liberal support of donations and sponsorship since its founding, from benevolent organizations, churches and their affiliates, charitable organizations and warm- hearted individuals. Students in GCC with outstanding academic performance, special talent development and good community services will be awarded different types of scholarships. The number of awardees has surged to over 230 in 2022. Major sponsors for such scholarships include the Self-financing Post-secondary Scholarship Scheme under the Education Bureau, the Centaline Charity Fund, and some charitable individuals.
Gratia Christian College aims high to "Nurture Servant Leaders & Weave Extraordinary Dreams". Our vision is to groom students to continuously achieve all-round, value-added performance in character, attitude, as well as academic achievements. Praise the Lord, we are blessed to have a team of dedicated academics with expert knowledge and extensive teaching experience in nurturing our students.
Looking forward, we, together with the commitment of academic and administrative teams, will lead GCC to reach greater heights with grace and confidence. Our teams shall devote our utmost effort to attain the goal of advancing GCC to become a leading private and independent Christian University that is rooted in Hong Kong, serves our country and opens to the world.
I would like to invite you to browse through our website to know more about our College, programmes, services and governance. You are also most welcome to contact our staff to gain a deeper understanding of our mission, values and long-term goals. We are pleased to offer you information on study.
Dr. CHUI Hong-sheung, BBS , JP
President
September 2022